LEGAL EMPOWERMENT


LEGAL EMPOWERMENT
As people grow older, especially parents, they begin to think about the future, and how their children will be provided for after they're gone.
For parents of children without developmental disabilities, this is easier, as those children can typically provide for themselves.
Not only do you have to financially provide for that child after you're gone, you must ensure they'll be well taken care of and that your death does not compromise the child in any way other than the obvious emotional impact losing you will have.
Planning for the future when you have a child with autism can be difficult, but if you take a forthright approach, you will pave the way toward a successful life for your child with autism, even if you are no longer around to take care of them.


​Estate Planning?

What exactly is estate planning?
T
ypically parents leave much of their estate to their children, though you may also decide to leave parts of your estate to friends, nieces and nephews, siblings or charitable organizations.
​Estate planning is a fairly normal part of middle age, and if you're looking for a quick guide to what goes into it, you can look here. However, for parents who have children with autism, estate planning becomes more complicated.
Challenges of Preparing For Your Children's Future
There are a number of challenges when it comes to estate planning, even if you don't have a special needs child.
For one thing, many people do not enjoy facing mortality; it's just human to avoid considering our deaths too closely.
Unfortunately, estate planning requires you to be very honest about your life and death.

Not only that, estate planning brings many challenges in the form of figuring what your assets are, dividing assets between siblings in a way that will feel fair to all, and drafting the often-lengthy documentation needed to ensure those assets go where you want them to.
​
If you are still in the process of raising a child with autism, it can feel like a lot to tackle these challenges while in the midst of that.
Why Plan Specifically for Children with Autism?
First of all, children with autism are typically developmentally delayed for life, which means they will most likely never be able to accomplish the things their peers do, like earning an income to support themselves.

That means they usually need to be cared for after you're gone.
Legal Documents You Will Need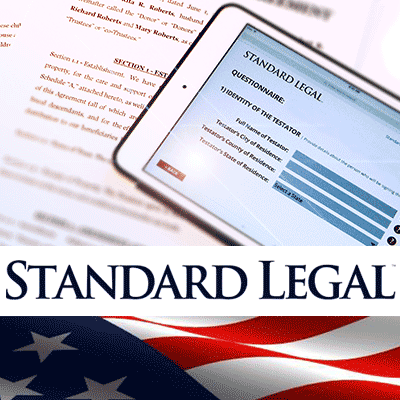 In order to put all of these decisions in place, you will most likely need to draft the following documents with the help of a lawyer.
We will go over each of these legal documents in more detail below, specifically as they relate to a child with autism or other special needs.
If, however, you are not very familiar with them, you might want to take some time to read more generally about the purpose of each.

In addition, you must decide on the issue of guardianship before moving forward.
​
SO PLAN NOW IN PROTECTING YOUR ESTATE AND FAMILYS FUTURE By Putting Your Affairs In Place With the Help of STANDARD LEGAL !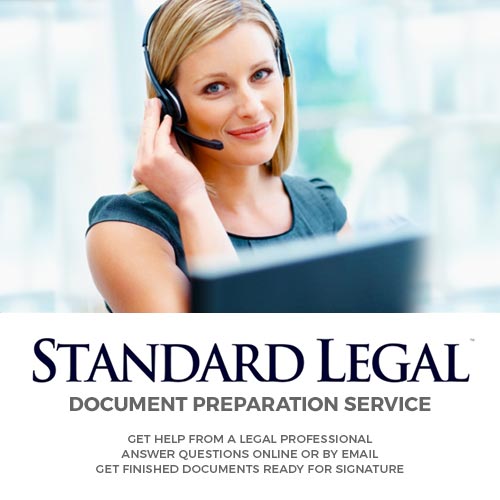 Overview Of STANDARD LEGAL
The Leading Publisher of Do-It-Yourself Legal Documents, Forms, and Contracts.
AFFORDABLE SELF-HELP LAW

Standard Legal is a Document Preparation Service and Software Company that has been in business since 2002.
Whether you're interested in protecting your estate, lending money, managing a rental property, or setting up a business, STANDARD LEGAL pride themselves in empowering millions of users to create and customize their own Legal Documents And Contracts
The company provides Forms and Software for Real Estate Issues, Personal Issues such as Estates and Living Wills, and Business Products.
If you don't have access to a printer, you can have the forms mailed to you in addition to an archived CD. ​
STANDARD LEGALS MISSION: ​
Their mission is to help everyday people handle common legal issues on their own In An Affordable Way.
They provide the necessary Overviews, Information and Instructions to help you create the legal documents you need to take on Common Law-related issues.
With Standard Legal, anyone who can read straight-forward directions and answer specific questions about their personal situation can manage these common legal issues Without The Expense Of Hiring An Attorney. ​
That can be a savings of thousands of dollars ON EXPENSIVE LEGAL FEES​​
Simply answer a few questions to create and edit a custom legal document to save, share, or print for your personal or professional use.
This saves you money on expensive legal fees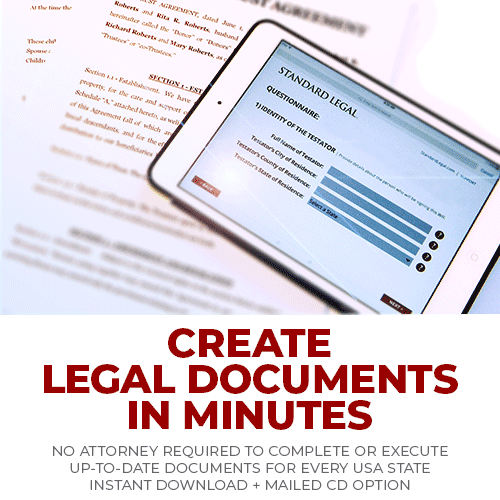 So………….Plan NOW……….For Your Family with Autism, who are typically developmentally delayed for life, which means they will most likely never be able to accomplish the things their peers do, like earning an income to support themselves,

STANDARD LEGAL CAN HELP YOU PROTECT THEM !
Use the coupon code YOU at checkout for 5% off your puchase.